Testimonials
See what people are saying about International School of Music & Music Schools International.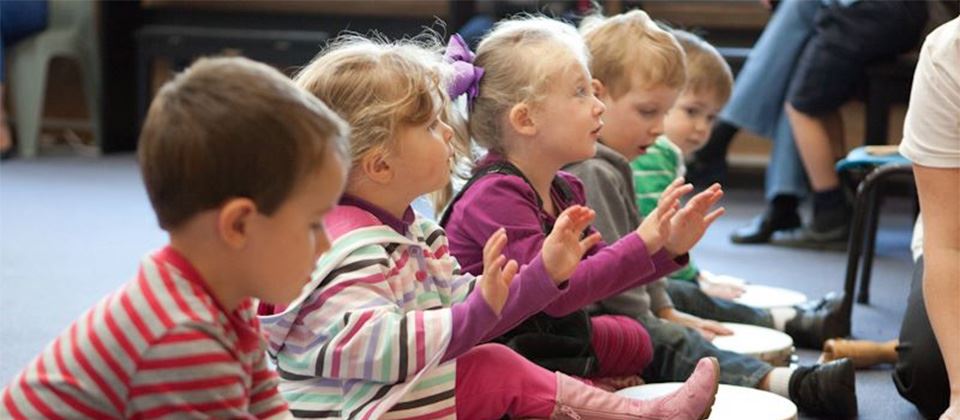 Ros Thrift, Director of ISM/MSI is a motivated, hands on, caring and energetic leader of a successful unique group music program.  It is a program that continues to expand at a national and international level because it is well structured and fun for the students. They develop an early love of music.  I am grateful I was given the opportunity under the direction of Ros to teach this program, which has nurtured many musicians and will continue to do so.
Melissa Stubbs | ISM Quirindi, NSW Australia
I have had the privilege of being part of the ISM family for just over two years. I am pleased to say that my school has grown steadily in that time. I know this is due to a few things, but in particular, the quality music program that Ros Thrift has created. Ros has been a constant support in the success of the business. She has developed a system that progresses the student at a steady pace and gives the teachers guidance in their teaching. The ISM system is, I believe the best music program Australia has to offer and I am honoured to be part of it. Thank you Ros for your passion, drive and incredible music ability.
ISM Nepean, NSW Australia
My name is Rachel Foster-Bailey, and I have been part of the ISM network for 17 years. I first joined, fresh from the Conservatorium, inspired by a new way approaching music education for children as young as 3. These days, we start at 2! I learnt more from Ros and the ISM system in the two week training period, than I had in my 4 years of tertiary education. The synthesis of aural development, with a curriculum designed to engage the student (at all levels) provides wonderful results. My belief in what can be achieved with the ISM method, still drives me today.
Rachel Foster Bailey
For the past 14 years we have presented the ISM/MSI programmes in our area with great success. The curriculum and materials provided by Ros Thrift,  provide an exciting and accessible musical foundation for children of all ages. In addition Ros assists our school with great and relevant professional support as required.
Geoff Long | ISM Hobart, Tasmania, Australia
Bellchambers Music School/ISM Canberra have presented ISM Courses to many hundreds of students since the inception of ISM. The courses are brilliantly crafted by Rosalind Thrift and are a joy to teach.  Thoughts from a newly trained ISM teacher who undertook all ISM courses during his childhood expresses beautifully the breadth of music education that ISM provides......."I learned a lot about how to teach ISM and how to work with young children.   I learned ten times more about who I am as a musician; how the ISM courses shaped me as a musician. This was the way that I became a musician and now that I have trained to teach ISM I really understand just what these courses do for people like me....until now I don't think I really appreciated the kinds of skills ISM has given me in allowing me to interpret the world aurally
Jill Bellchambers | Bellchambers Music School ISM Canberra, ACT Australia
The ISM Curriculum was introduced to me over 10 years ago. The moment Ros Thrift the Network Director, showed me the ISM curriculum I was hooked. Her "listen, sing, play, read and write" approach to learning the piano was amazing and I was very excited and grateful for the opportunity to be a part of the ISM network and gain valuable business skills from Ros over the years. It is great to be guided by an experienced educator, musician and business mentor like Ros and to know she conducts her business with aspirations of excellence and gives 100% of her time to ensure all her Directors have anything they need, to ensure the program is the best musical system of education in Australia as well as internationally.
ISM Leichhardt and North Strathfield NSW Australia
The International School of Music has been the best career choice for me. Ros offers constant support to directors through every stage of school development. The work is fulfilling and rewarding, both personally and financially. Seeing the student's success through this program has been wonderful for me as a teacher and director.
Joanne Boquin - ISM Morphett Vale, SA Australia
I set up my ISM school 8 years ago with the experienced guidance and advice from Ros Thrift. Since then, Ros has always availed herself if ever I needed to ask a question or take advice from her vast experience in either running the business, marketing, teaching, staffing or administration. She always has the answer. Early Childhood Music Education is what Ros is all about and she works tirelessly to support all our schools, both individually and as a network so that we all remain unified, working toward a common goal and achieve success.
Jay Cooper - ISM Killarney Heights, NSW Australia
As the director of the Ryde branch of ISM, I witness on a daily basis the manner of learning in our ISM classes. Our curriculum differs from that of other music schools, as it is tailored to be not only instructive, but enjoyable. The children do not just sit at their pianos for the whole lesson. Rather, there is movement between different areas of the room as they engage in a variety of musical activities. The children are stimulated aurally and the development of their musical senses is one of the most positive aspects of the system. Furthermore, the group arrangement assists them in preparing for interactions at school – where co-operating with peers and making new friends is an inherently vital facet of learning.
Christy Ou - ISM Ryde, NSW Australia
I came to know ISM when I was looking for a music school for my son.  The programs are so unique, constructive and very interesting, and it's joyful to see my son learning music with fun and excitement.  I ended up being  a music teacher in that school, where I met Ros Thrift, Network Director, who trained us full of zeal and passion, during our intensive training course.  Finally, I have had an opportunity to establish a new branch within the ISM network.  All the ISM programs are written by Ros. As well as a music educator, she is very supportive and  always there for us.  ISM is a place where children can develop their music skill which in turn will also enhance their learning ability.
Deborah Tin - ISM Wentworthville, NSW Australia
ISM teaches music like a language. What you learn with us, stays with you for life - making you a natural and all rounded musician!
ISM Bondi, NSW Australia
If you want to provide the best musicianship program for children from 2 years of age I would highly recommend opening an ISM school.  Thank you to Ros for providing me with the opportunity to start a successful business and your continued assistance in operating my schools during their growth over the past 7 years.
Lynette Telfer - ISM Churchlands and ISM Carine Glades, WA Australia
My ISM school has been open since the year 2000 and I have never looked back. Ros' courses are fun for the children, while being the perfect starting courses for their musical education. I wish I could have started this way! Many of my students have won scholarships at their schools for music. AMEB exam results are High Distinction and Distinction. Ros herself is always just a phone call away if help of any kind is needed and she is dedicated to her position as Head of ISM.
Helen Hubbard
This is my fifth year of teaching the International School of Music curriculum and second as a director in the network. The courses are a pleasure to teach and it is a privilege to deliver such a quality music program to my students. As the passionate director of our network, Ros' constant availability and support are invaluable.
Molly Johnson - ISM Kalgoorlie, WA Australia
Ros Thrift is a highly skilled Music Educator and Network Director who willingly shares her vast knowledge with the ISM/MSI Directors in her network.Ros' support, assistance and guidance is invaluable to me in building a successful music school. The curriculum written by Ros is the most comprehensive and well structured that I have seen. Having taught the various programs for 8 years, I know it is the best music education program on offer and the students results are amazing.
Liane Molewyk
Ros Thrift is an amazing person. She is very professional, caring and an awesome composer. Her creation of this curriculum (ISM/MSI) used in the network schools around the world, has great educational impact.  As a school director, it is the best music curriculum I have ever seen in my teaching career. There is not a curriculum around like that of ISM/MSI. Parents at our school absolutely love their children learning music through this system. Simply put, ISM/MSI is innovative, creative and fun!!
Brian Simmons - MSI Peachtree City, Georgia USA
ISM/MSI is a unique curriculum that leaves everyone that experienced it wowed! It's fun and effective and the children just love it. The heart of ISM/MSI is not the curriculum alone but Ms Rosalind Thrift who passes on through an intensive training all her knowledge and experience. Her love and dedication to this network is what distinguishes us from all the other networks! Being part of the ISM/MSI family is the best thing that happened to me!
Diana Chirodea - MSI Dallas, Texas USA
I have operated an ISM in New Zealand for over 10 years now, and built a large music school.  This is entirely due to the strength and effectiveness of the ISM program, which is such a fantastic way to teach music. So many of our students came through word of mouth, which I think proves the popularity of the program.  The creator of this program, Ros Thrift, is completely passionate about it, and rightly so. She has always been a wonderful support over the years, and continued to be so. I would be more than happy to talk with anyone considering teaching this system. Since Nicky's retirement,  ISM programs are now taught through MSI Christchurch. Please see
contact details under locations menu
.
Nicky Fryer New Zealand